Traveling in Japan, most part of your travel budget could be spent on the transportations. As a developed country, Japan has a very advanced traffic system. But some of the traffic systems are very expensive. So the Japan tourism office has designed some kind of discount card, in order to help tourists to buy cheap price.
Almost all the tourists in Japan are aware of JR pass.
With this railway pass, you can get on all the trains within Japan. And you have to purchase this railway pass before you come to Japan. So let's take a look at this JR pass.
If you think it is too complicated, don't worry, we will introduce you to a platform which you can get all the recommendations of the JR passes which you need in a very smart way by accessing https://www.g2rail.com/

If you are facing these following situations, The right decision is to buy a JR pass.
A) If you're traveling from Tokyo to Osaka, Kyoto with the Japanese high-speed trains, you should consider by a JR pass because a 7 days JR pass is already almost the same price as the point to point ticket between those cities.
B) If you're traveling in Japan across the region. For example, if you departed from Tokyo or Osaka and would like to go to Hokkaido and you want to go to Kyusu. Or you want to start it from Kyusu and back to Tokyo or even go to Hokkaido. The smart way is to choose the 7 day railway pass as you can save almost over 30 to 40% of your traveling costs.

So what is a JR Rail Pass?
The Japanese rail pass is so called JR pass. It is a joint product from all the six Japanese railway companies and provided to the foreign tourists. It entitles the tourists within a certain time to get on all the national railway high speed trains, buses and ferries.This pass is not applied to the train type Nozomi and Mizuho, which is operated between Tokkaido, Yamamoto and Kyusu.

The Types of JR Pass
The Japanese railways has two classes. The Green Coach and Standard Coach and the railway pass is divided into 7 days, 14 days and 21 days. After you purchase a railway pass you get confirmations with the number on it.
Children price is applied for the child between 6 and 11. Child under 6 years of age do not need to buy a ticket.
About the Validation and Exchange
1. The duration of the railway pass is 7, 14 and 21 days.
2. You have to exchange your confirmation into a railway pass within three months after departure. (For example, if you bought a JR Pass confirmation on 15th of April, then you would have to exchange this before July 14 into the railway pass, in Japan, at train station). After having exchanged the confirmation to railway pass at the train station, you can decide on which day to start the use of the railway pass. You can choose any day as a start date in the coming month.
3. Once you have chosen your starting-date, you cannot change it further.

The validation areas of JR railway pass
1. For the railways
1.1) All the trains operated by JR group (With exception of Nozomi and Mizuho), This railway pass is valid on all high-speed trains, express trains regional trains and BRT.
1.2) The street train in Tokyo area.
1.3) Aomori Railway Aomori, Japan – Hachinohe, however, when traveling by ordinary and fast trains, only stations between Hachinohe and Aomori, or between Aomori and Nobara, and between Hachinohe and Nobara are allowed. Apart from Aomori, Nobara and Hachinohe, other stations of Aomori Railway are not valid with JR pass).
1.4) The IR Ishikawa Railway (between Kanazawa and Jinbo) is limited to ordinary and express trains, which can be used with JR pass. JR pass is not valid on other stations with Ishikawa Rail.
1.5) Ainokaze Toyama Railway  (between Fukuyama   and Takaiko)  is limited to ordinary train and express train between this two station with JR pass. JR pass is not valid on the other stations with Ainokaze Toyama Rail.
2. Buses
All local routes of JR Bus Company. JR Bus Company includes JR Hokkaido Bus, JR Bus Northeast, JR Bus Kanto, JR East Sea Bus, West Japan JR Bus, JR Japan Shikoku Bus, JR Kyushu Bus. The pass does not include the high-speed bus routes of JR bus companies.
3. Ferries
JR West Japan Miyashima Ferry (Miyashima-Miyashima Pass)
The pass does not include JR Japan's Kyushu high-speed boat Jetfoil.
JR PASS is not allowed to travel on Non-reserved and reserved seats for Nozomi and Mizuho on Kyushu Shinkansen.
In addition, the first-class carriages on the Northeast Shinkansen Line, Hokkaido Shinkansen Line and the North Land Shinkansen Line must be paid  with surcharge. When using the route of private railway companies, the fares and expenses of each section must be paid separate.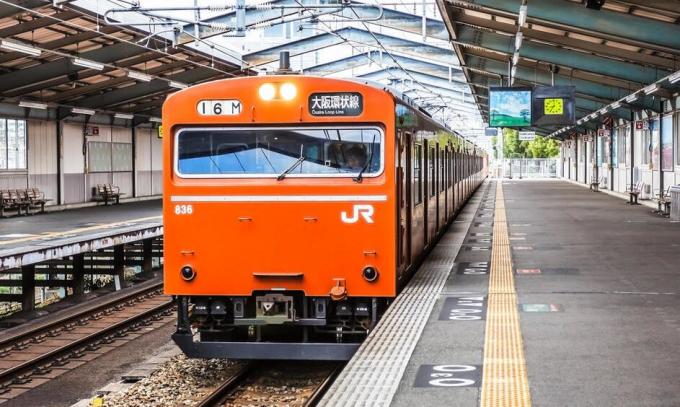 The JR Train Class
1.The Train Type Hikari and Kodama and Sakura and Tsubarne are normally not equipped with Green Coach (First Class).
2. To use DX Green Coach service at Kyusu Highspeed Rail, a Surcharge is applied.
3. When the Train has Business Class (higher than first class) a surcharge must be applied.
4. On the train type Hikari and Superview Odoriko, there might be cabin as first class (6 persons in a Cabin).
5. If you take Home Liner, a surcharge shall be applied.
Step One
Passengers must buy/reserve before they leave their country to Japan.
A. Open www.g2rail.com and select one of your train itineraries, for example Tokyo to Kyoto.
B. As the search result, it shows all train connection between those two cities.
C. In the same time the system recommends you with JR passes, which is valid on this itinerary.
D. Here you can choose any kind of JR pass as you like and add passenger information on the next page
E. Payment with credit card.
Step two
Step two
Exchange the confirmation with a real JR pass at the station-
When you arrive Japan, go to the station. Show the confirmation and your passport you will get the JR pass at the counter.
● Kindly notice that the confirmation does not entitle to take the train directly, please exchange this into JR Pass (please be aware of working time of the counter).
● You will have to exchange the confirmation into JR Pass within 3 months after purchase.
● Kindly take your passport with you at the counter.
Step Three
Reserve a seat.
After you get the JR pass you can also reserve a seat if you like. (or you take the Non-reservation coach, there are normally several coaches for passengers traveling with reservation and several coaches for the ones traveling with non-reservation on the train).
1. Reserving the seat is free for JR pass-holder, please go to the green counter for reservation.
2. Most of the train has Reserved seats and non reserved seats. JR pass is not valid on train type Nozomi and Mizuho , instead of this passengers can choose Hikari, Sakur, Kodama or Tsubame. There are few special trains with only reserved coach.
3. Passengers can use JR pass to take all trains with non-reservation seat.
Please note that the JR pass cannot pass through the automatic ticket check point, so please show your pass to the staff at the platform entrance to get in. Once you get into the station, just follow the sign, which shows the direction and time of departure.
Also, the screen will show the name and information in English. As you can see that all train go from Tokyo, the departure time is 9:40, 9:43, 9:50, 9:56 because we are using JR pass so we are not able to take the train type Nozomi and Mizuho.
It is very simple to differentiate between the two trains i.e., Nozomi and Mizuho, train has a sign with Yellow color, all the other trains is with sign Red color (Senkansen) or Blue color (Regional Train), so we can see that the red one departure at 09:43 would be suitable for us and this train will depart from platform 25.
Also the LED screen on the train will show you in English and Japanese the next stop.
Railway guides all around the world
Search and book railway tickets online at: www.g2rail.com
Search and book railway tickets with Xmove App